Loading Software for Oil Tanker & Chemical Tanker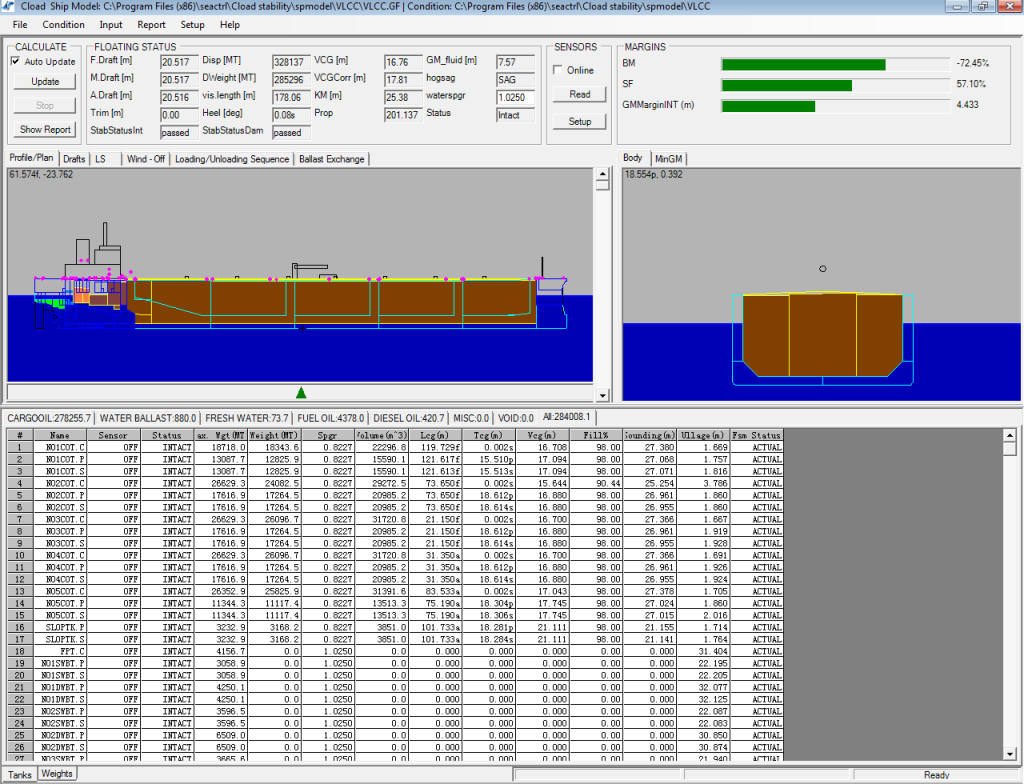 General User Interface – CLOAD for Oil Tanker & Chemical Tanker
Key Features
Directly damage stability calculation in accordance with UR L5 (type 3);
Online connection with tank level gauge and draft gauge;
Separate cargo tank tab with key features including VCF and pump rate;
Editable cargo database for petroleum and nonpetroleum products;
Internationally recognized Ullage Survey Report for before loading and after discharge;
Generation of loading/unloading sequence and ballast exchange sequence.
Cargo Oil Tanks
All key cargo data is shown in the Tank Dialogue window. To view only cargo tanks, click the Cargo tab in this
window. If CLOAD is connected to tank sensors, the pump rate is calculated automatically on discharge/ filling
operations.
Add, edit or delete the cargo database. Both petroleum and non-petroleum products can be added.Cargo List
For non-petroleum products, Volume Correction Factor (VCF) is determined by straight-line interpolation between user-defined VCF-temperature values. For any petroleum product cargo, define volume correction properties using API, relative density, or density.
Reports
CLOAD for Oil Tanker & Chemical Tanker includes all the basic reports produced by CLOAD, but also provides an Ullage Survey Report in internationally recognized format. Signature-ready Loading and After Discharge reports are easily produced for Terminal Representatives, Surveyors, Vessel Masters and Chief Officers.